Actress Tonto Dikeh shows off her dress which cost less than ₦1,500
Nollywood actress and mother of one, Tonto Dikeh looked stunning in a figure fitting dress which cost less than N1,500.
While sharing the photo, the actress reminisced on the type of woman she was in the past and how she was constantly broke because she believed affordable clothes were beneath her.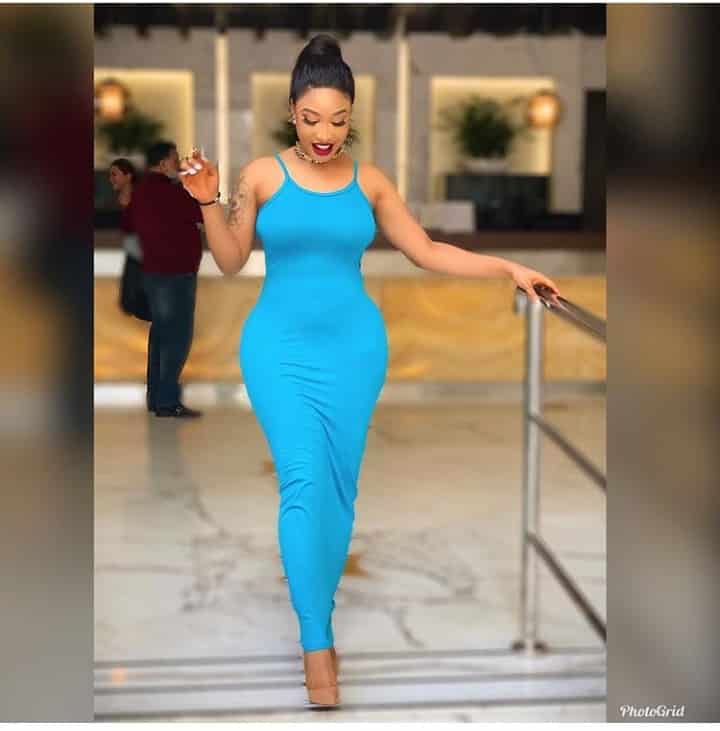 She wrote:
4/5 years ago I would never have blinked at a dress that cost nothing because I had the mentality that if it was cheap it wasn't for me(I mean who the heavens did I think I was? No wonder I got broke quick all the time?? No wonder I had no plan and could execute no plan cos of my reckless spending))
BOTTOMLINE I BOUGHT THIS DRESS FOR 1,500naria and was given 44naria change!!#THERE ARE CERTAIN THINGS THAT ONLY MATURITY AND EXPERIENCE CAN TEACH YOU!!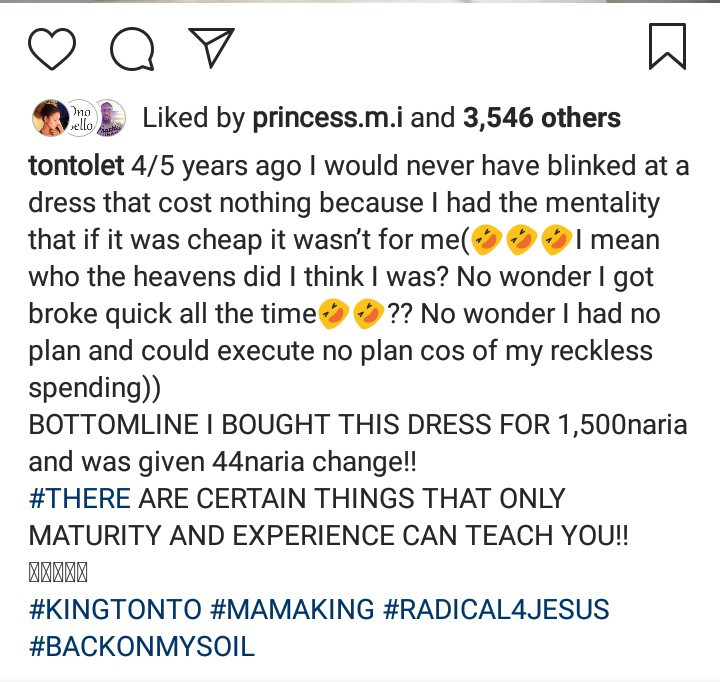 (Visited 1 times, 1 visits today)