Man calls out girlfriend for buying fairly used pants
A Nigerian man has been left distraught after his girlfriend blatantly told him that she can't wear new panties.
The young man turned to Instagram relationship counsellor to ask for help.
According to the guy, his girl friend always buys fairly used pants from Marina and Ojuelegba.
She is so used to wearing the fairly used pants that she got really upset when he bought her new pants.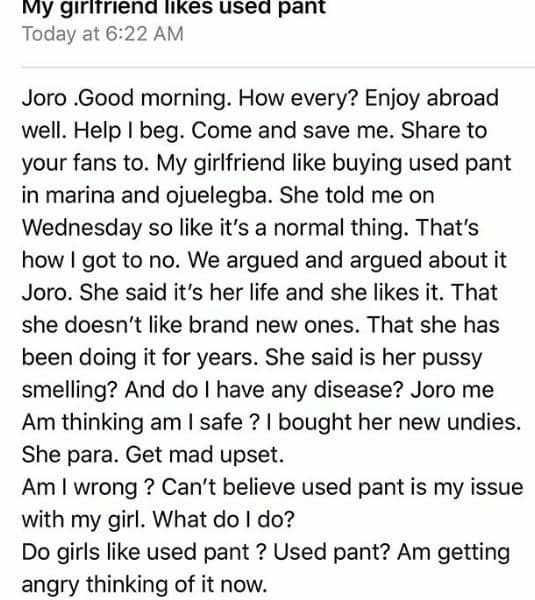 (Visited 2 times, 1 visits today)