Bisi Alimi reacts after man asked why he and his husband were not victims of the Ethiopia airlines crash
While family and friends are mourning over the loved ones they lost in the Ethiopia Airlines crash that claimed 157 lives, a young man questioned why a gay couple were not among those dead.
The Nigerian man, identified as Temitope Johnson, poked fun at the situation by asking why Nigerian gay rights activist, Bisi Alimi and his husband Anthony Davis were not victims of the crash.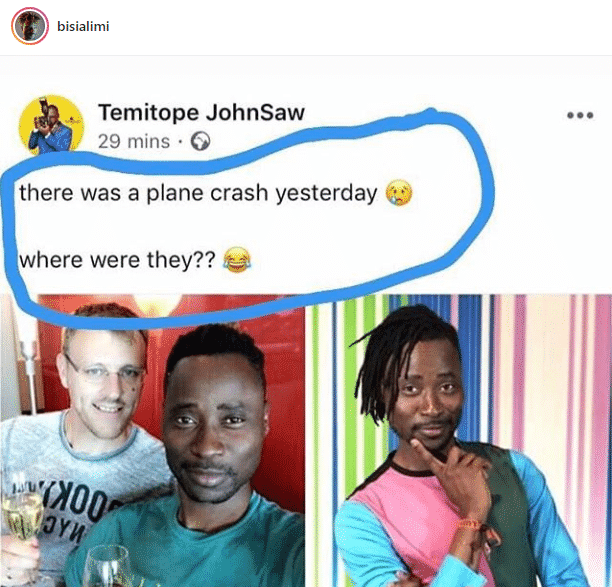 Bisi Alimi who is on honeymoon with his partner in Bali, travelled out the same weekend the crash occurred.
Reacting to the Facebook post wishing for his death, Bisi wrote:
"Hate is too much a burden to bear"- MLK. It is not so much that someone wishes another death because they love differently from them, but it is about using their hate to mock the dead. Just while the families of the dead are mourning, this man uses the situation to wish us dead. I repeat; hate is too much a burden to bear.
(Visited 1 times, 1 visits today)