Man accuses police of putting broom stick into his pee hole causing him to bleed for days
A Twitter user identified as @DiceyPrince_ took to the platform to recounted how he was tortured by Nigerian police in the most dehumanizing way.
The young man said police officers at Zone 9 in Umuahia put a broom stick in his pee hole. As a result, he bled from his penis for days.
"These guys are ruthless and heartless; they are brutal and do not deserve good things. These guys put a broomstick in my peehole in zone 9, Umuahia as a way of interrogation. I peed blood for days.😩", he tweeted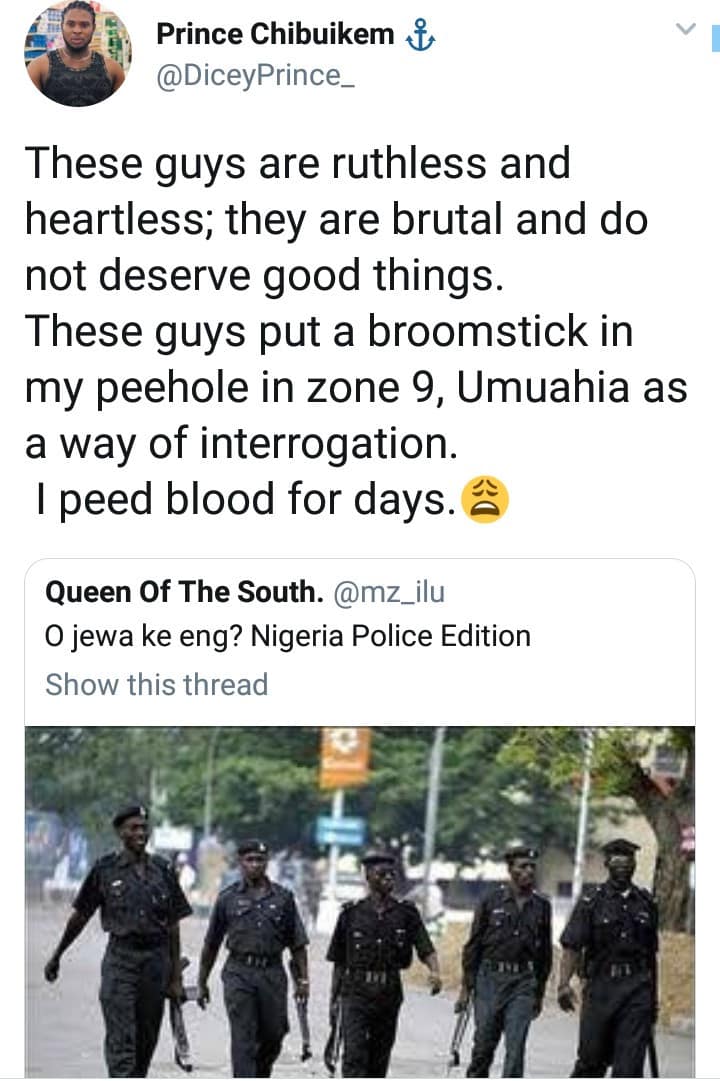 These guys are ruthless and heartless; they are brutal and do not deserve good things.
These guys put a broomstick in my peehole in zone 9, Umuahia as a way of interrogation.
I peed blood for days.

Queen Of The South.

@mz_ilu

O jewa ke eng? Nigeria Police Edition
1,193 people are talking about this
(Visited 1 times, 1 visits today)