Nigerian activist reveals why Naira Marley still remains in prison
A Nigerian activist took to social media to reveal why singer, Naira Marley is still in prison after he was granted bail of ₦2 million.
According to the young man, Naira Marley is still in prison because no Lagos state Level 10 and above civil service officer with landed properties has agreed to stand as surety for him, due to his alleged criminal records.
"Naira Marley can't get a level 10 officer to stand for him as surety. Where are all the marlians? If your parents are level 10 officer tell them to go and stand for him.", he tweeted.
See his tweet below;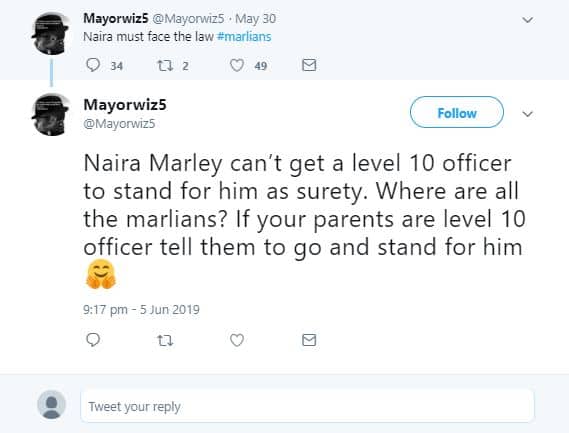 (Visited 3 times, 1 visits today)